Have I mentioned that I started a booth with 3 other friends?
We did!!
It's something we've wanted to try for a while.
We'll see what happens...
If you want find us then check out
this
.

So...
A few weeks back I bought this little stool frame off of Craigslist.
Not much there.
Perfect.
Inspiration took a few weeks.
It hit me in the middle of the night.
Luckily I was still awake to receive it.
I used my art projector to project the image on.
Yup, I drew it on with a brown marker.
I wish she fit in with the crowd in our home.
She was just a bit to dainty though.
I will for sure be using this "scrunched" look again.
Lurve it.
She is at Market On The Square in Granbury, TX now.
Go fetch her.
(The graphic was from
graphics fairy)
Thanks to a reader for letting me know my link was dead!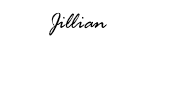 Linking to: