Okay, don't tell me you've never done it too. It wasn't so much an accident as it was not thinking through the whole currency differences. Yup, this little puppy came from the United Kingdom.
Yup, they use a different currency there.
Anyway, it wasn't a bad deal, just more than I normally "on a whim" place a bid.
I love to gaze at and think about how it must have sat on some stogy old aristocrats stoop in years gone by, or perhaps a harried milkman delivered it to a harried mother of three boys...in years gone by...
So anyway, I like my new/old milk basket. I plan on adding some old, miss-matched silverware to it instead of my everyday stuff.
Someday.
(Yes sister Abby, they say imitation is the highest form of flattery)
Tally-ho,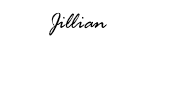 Check out Shabby Apple's new Inca Trail clothing line and get %10 off when you enter the word TRAIL at checkout!