A baby mobile is something that I always wanted for my baby room, but could never find one I liked. I decided that since I was making everything else this time around that I
might as well
tackle a baby mobile as well.
I used a few different ideas off the ol' internet for inspiration, then I just made up the rest. I call this, "Tattered Bird Mobile". It goes along with my "Tattered Baby Bedding" that I revealed
here.
.
One more thing done and only ONE thing left on my to-do list. 10 weeks to go....
I'll be having a giveaway the end of this week, so check back in!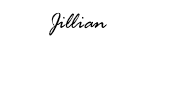 You Can Still
Vote
On Your Favorite Pick Out Of The TOP 5 We Can Do It Cheaper Projects!