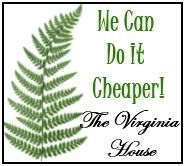 Another great week of links! Once again I will sound like a broken record, but I had a hard time deciding.
However.... I kept coming back to the same project...
It became apparent to me that
Brambleberry Cottage
had taken my heart right out of my chest and made it into this lovely, amazing, beautiful coffee table!
Do you see the potential?
Be still my heart!
Read all about this crafty redo
here
.
Ok, you can breath again! I know it's hard after seeing all that bead board, chippy goodness! Thank you so much
BRAMBLEBERRY COTTAGE
for linking up! Be sure to stop by and let them know if you fell for their coffee table of loveliness like I did. They also have 3 link parties that go on each week too, so stick around there for a while and link up!
Bring it on!1. Only link your post, not your blogs address!
2. Be sure to take that button at the top with you so that everyone can know where you're linking up!
3. Please only link crafts, DIY projects and the like. I don't want to delete your link!