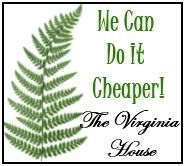 It's already Thursday again!! This weeks project starts out with yet another apology. I did not take the proper time that I should have on it, and ended up with a project I am not happy with. Just goes to show ya....
Here is the picture that inspired me to do this project.
These are for sale at Ballard Designs for a the paltry sum of $49.99 each!
EACH!
Now keep in mind, these are 12 inches tall/around, so they are a pretty good size.
Now let us turn our eyes to my humble copy. Measuring in at just 6 inches around, it is half the size of the Ballard Design ones, but was the largest I could find at Hobby Lobby.
My total price?
$1.47
for the wood, paint I already had on hand (acrylics).
So let us see what you have!
1. Only link your post, not your blogs address!
2. Be sure to take that button at the top with you so that everyone can know that
We Can Do It Cheaper!
Thanks for linking up!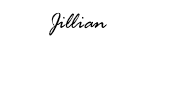 I'm a linker too!