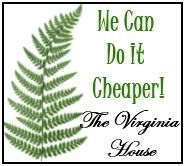 As The White Rabbit says, "I'm late, I'm late, for a very important date...."
Sorry, I'm late. I needed to take some last minute photos of my latest project, but my son was asleep in that very room. Good excuse huh?
I once again am drawing inspiration from the great Pottery Barn. I fell in like with this set of mirrors, but as always.... at $149 for the set, I just had to slobber on the pictures a little.
You may slobber as well. (isn't that a gross word?) Are they not worthy of it though?
*sigh*
So on to mine. Now I have still not filled these little fellows with mirrors yet due to the fact that I haven't found any cheap enough.
I used frames (half off) from Hobby Lobby that were bulky and slightly resembled pressed tin. The openings are 5x7.
I painted them with some layers of white, scraping as I went along.
I then mixed some rusty brown paint with water and brushed it on the raised spots and where the paint had "peeled" off. I did the same with a shade of gray but I just brushed it on randomly for a scraped and weathered look.
I wish I would have been able to find bigger frames. No such luck though.
So anyway, the final cost you ask?
$25 dearly departed dollars
. It was worth it though since I'm going a different direction in my room and needed something more versatile above our bed. Oh, and as always, I used my trusty acrylic paints. Also, one of the frames was gold so I didn't want to scrape back to gold, instead I actually painted on the "peeled" stuff. Crazy I know, but whatever works.
Your turn now. Let us try for more than the 4 links we got last week! I know I might be crazy to keep doing link parties that I don't get much "linking" to, but I have met many of you through your links and have gotten so many wonderful ideas from them as well. Soooo, I'll keep on hosting if you'll keep on linking!
The simple rules and regulations:
1. Only link your post, not your blogs address!
2. Be sure to take that button at the top with you so that everyone can know where you're linking up!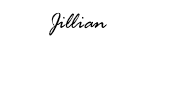 I'm linking to...
Tatertots and Jello
The Inspired Room
Funky Junk Interiors
My Romantic Home
Life As A Mom
The Shabby Chic Cottage
A Soft Place To Land
A Few Of My Favorite Things
Along for The Ride
Thank you all for hosting!